Visualizations that streamline your project
Spot dependency problems before they have an impact. 
Plan, manage, and monitor progress in a single view. 
Explore your project from different perspectives. 
Strengthen both in-team and cross-team collaboration.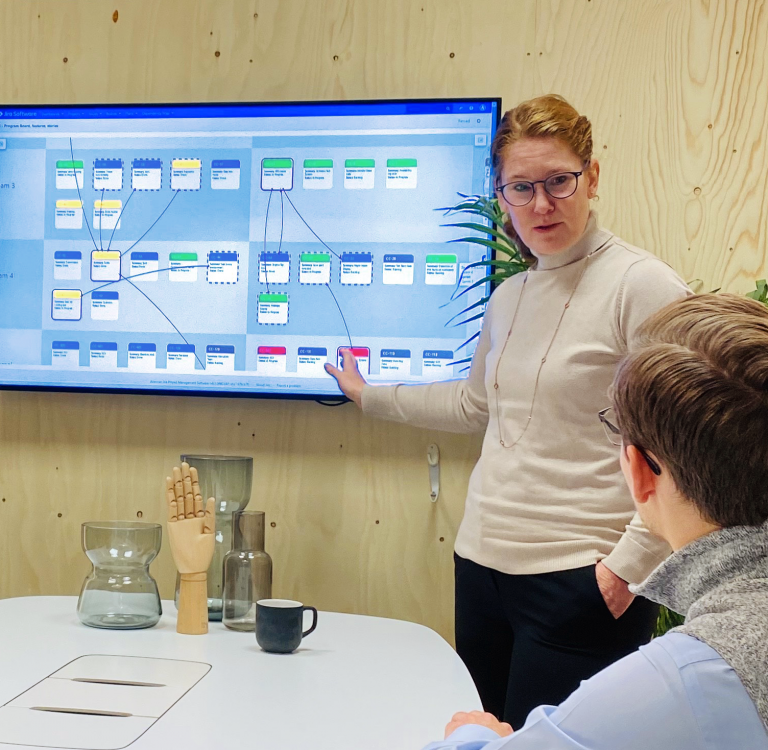 Are unseen dependencies killing your progress?
Dependencies in agile projects
One of the best features of Agile development approaches is the product backlog, but its format (a list) has a tendency to hide dependencies.
This video explains why, and what you can do about it.
Dependency Map makes your job easier
Maximize value and keep track of dependencies at the same time!
Improve the quality of your sprint planning and stand-up meetings!
Large-scale, cross-project planning and monitoring made Easy!
Dependency map is the most flexible tool I have come across for visualizing Jira data. The possibility to both show and visually edit issue groups and dependencies is perfect for planning and analyzing the product backlog and future sprints.
Erik Blom
Business developer and Scrum Product Owner - Owner and Consultant at Enfast Systemutveckling AB
With Dependency Map we are able to work more actively and effectively with dependencies and structure which enables easier planning.
Noomi Almeflo
Test and Project Lead at link22 AB