Sometimes the small things are the best. Simplify getting the settings right is one of them.
With this release, we've made it possible to sort the field values when customizing the issue color settings. This makes it easier to find what you are looking to customize. Here's a clip on how it works: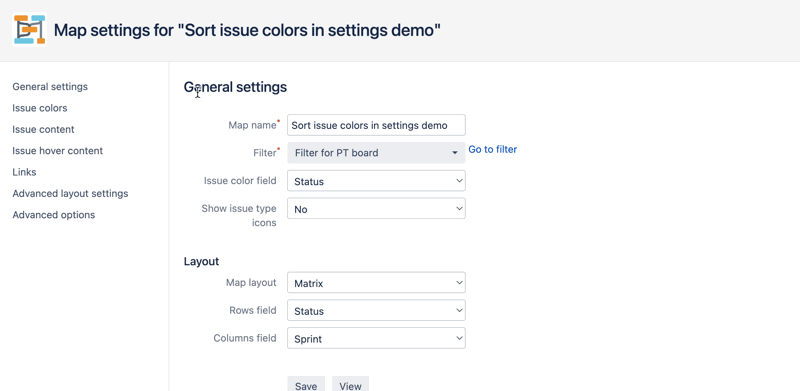 Hope you'll enjoy the improvements. And please continue to give us feedback about how to increase usability as well as suggested features.
Best regards,
The Dependency Map team
Contact us for more information or support, as well as start a new trial.
Read more about the product here