A new release of Dependency Map v.1.4.2 – With a focus on Ease of use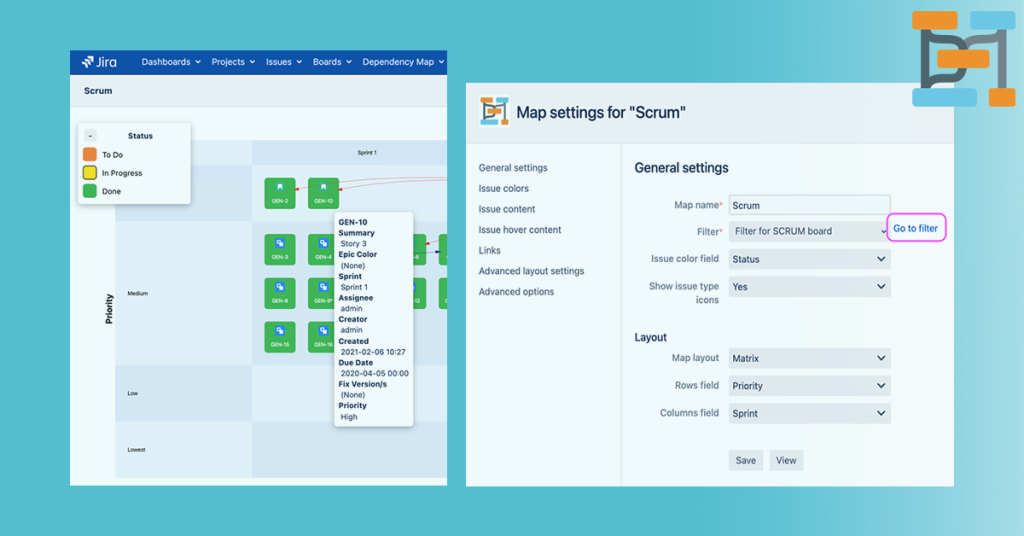 Our users of Dependency Map gives us a lot of cred for the flexibility and power of visualizations the tool provides. But to be honest, we also get feedback about improvements we can do to make the tool even easier to use. Said and done, we have listened to you and made some nice features that will come in handy for the most of you.
They are as follows:
What is displayed when you do a "mouse over hovering" on an issue, is now configurable. You decide which Jira fields that are most relevant to see in a zoomed out Map View.
In the General Configuration page, there is a "go to filter" link. Many times you want to examine or even edit the Jira filter itself which the Map is based upon.
Improved tooltips for the buttons in the Map view. As the tool ads more feature over time, it becomes more important to guide the users to what the feature buttons means.
Hope you'll enjoy the improvements. And please continue to give us feedback about how to increase usability as well as suggested features.
Best regards,
The Dependency Map team
Contact us for more information or support, as well as start a new trial.
Read more about the product here