Discover how Dependency Map makes your job easier
We have gathered use cases for Product owners, Scrum masters and Release train engineers. Choose the role that suits you best and get relevant use cases for your needs.
Join 100+ companies improving their agile workflow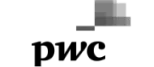 Improve the quality of your sprint planning and stand-up meetings!
As an agile scrum master, ensuring that your team members are aware of dependencies is an important key to get reliable estimates. Dependencies can be technical, team member availability, and deliverables from other teams or external suppliers.
Dependency Map helps you discover and manage dependencies during both planning and standup meetings.
Let's look at an example!
The black dashed arrows in this map is the Epic-to-Story-to-Subtask breakdown of a project.
The thicker red arrows are the dependencies (Jira's "Blocks" link, in this case).
The issue colors represent the Issue Type.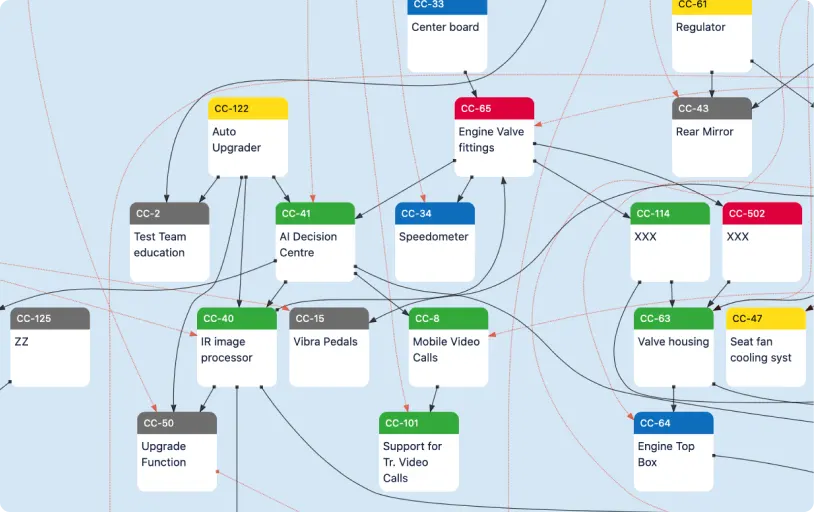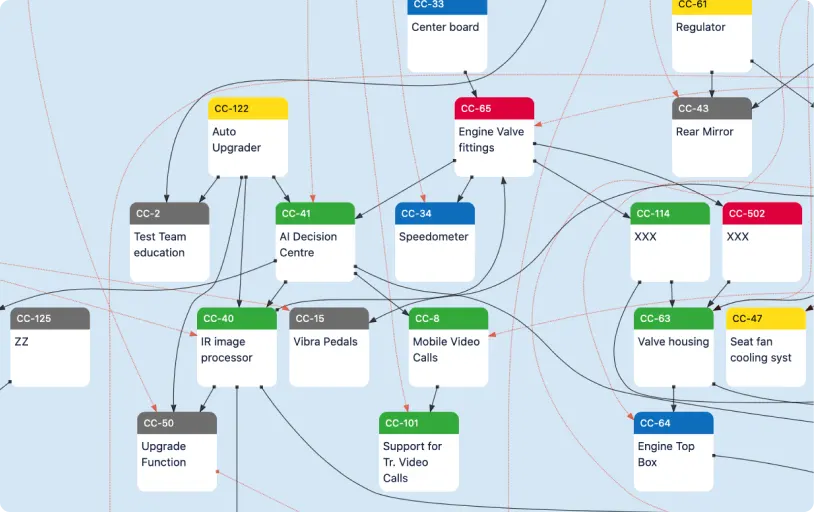 Grouping Stories by Epic highlights the dependencies between Stories.
Here, dependencies are drawn as black arrows and the colors represent the Priority set by the product owner.
Grouping issues by Assignee and technical Component is a great way to get a feel for who is working on what.
In this example, one person – Erica – is responsible for all Stories in one of the Components ("Shell").
The dependencies makes it easy to spot risks. If one of the Stories that Erica relies on is delayed, she may end up with nothing to do!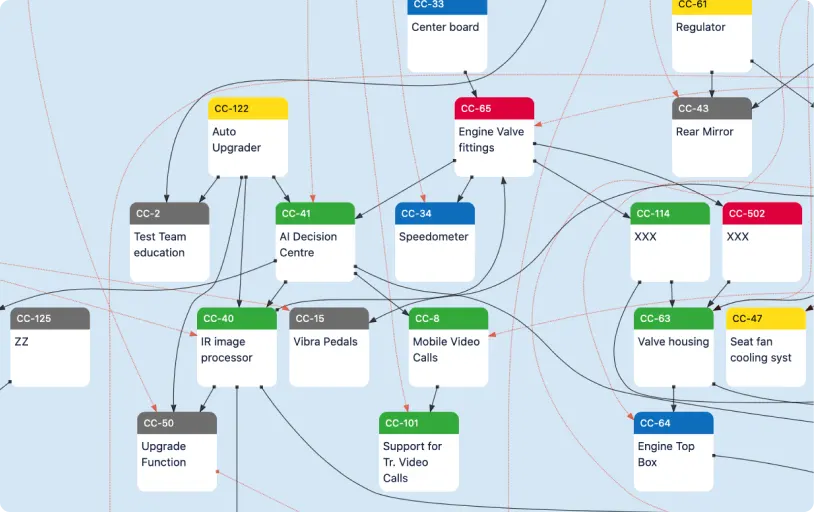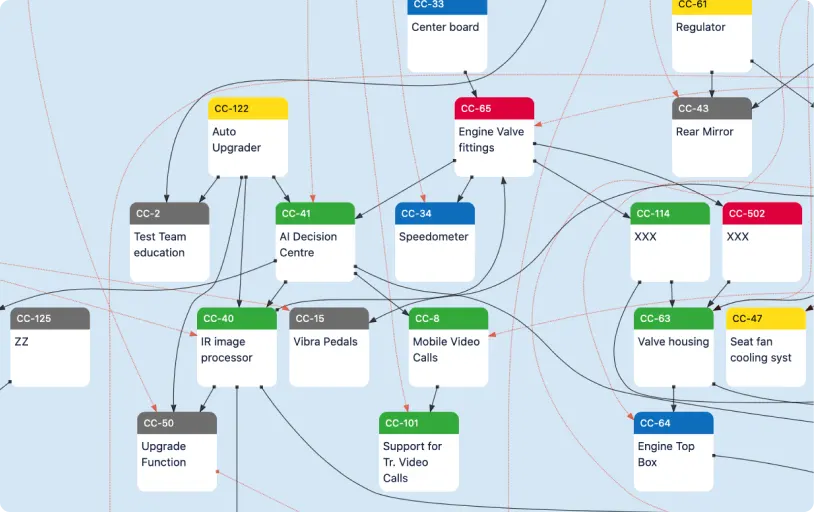 Dependency Map is useful in standup meetings too.
You can move issues to a different row or column with a few mouse clicks, so changing Status or Assignee is lightning quick!